Low-maintenance, high-performance automotive flooring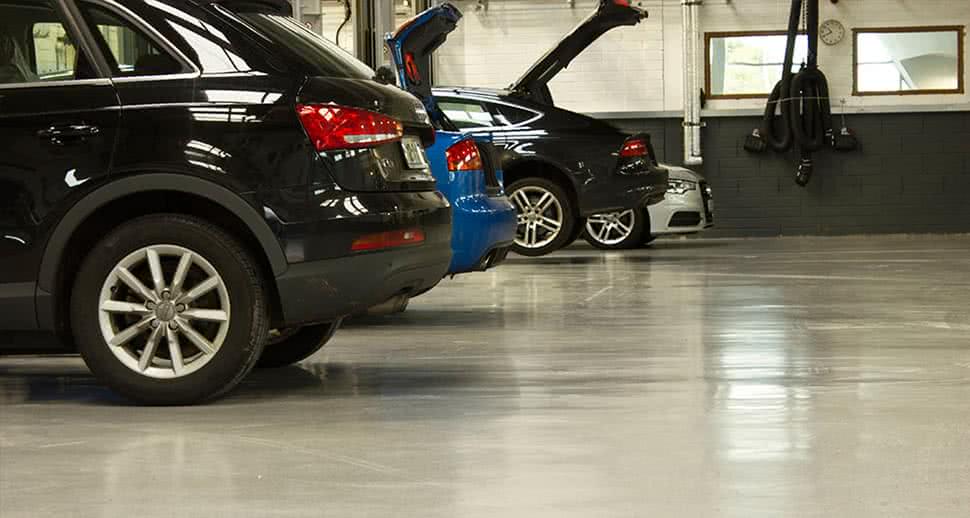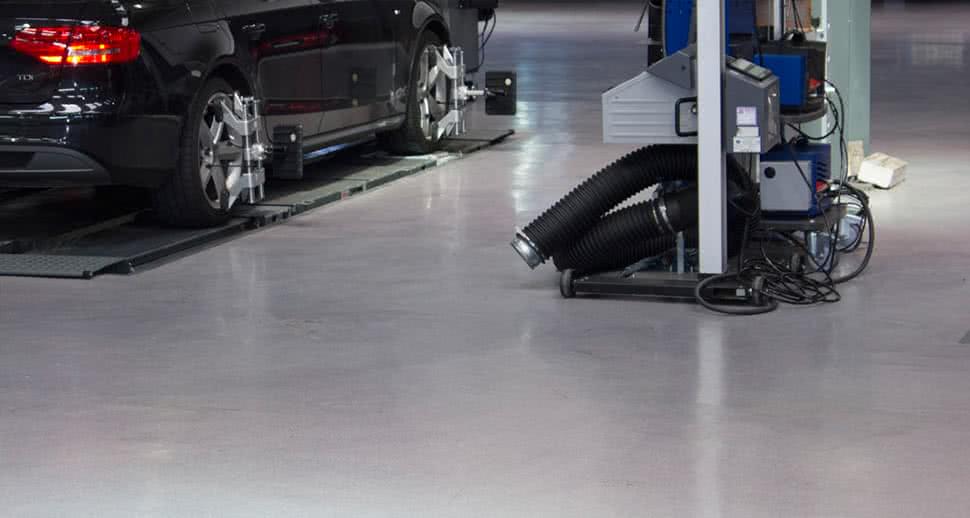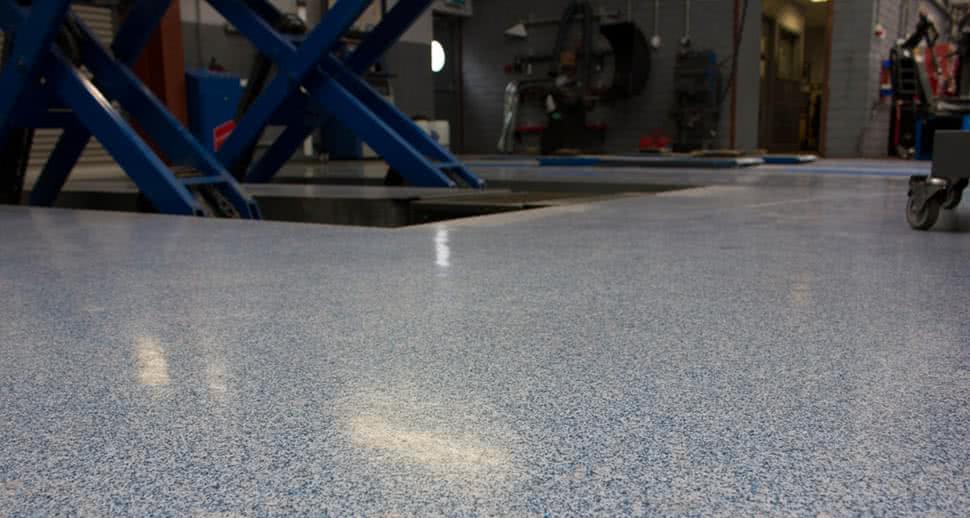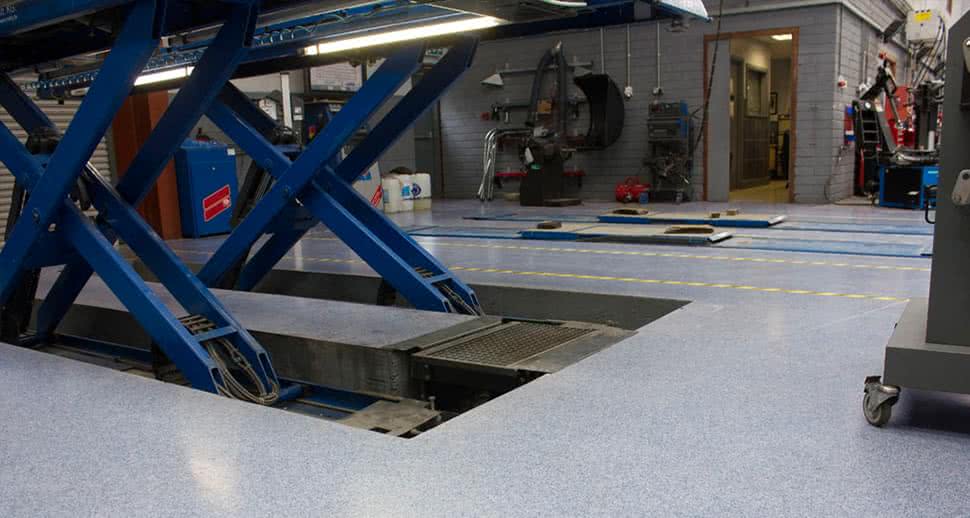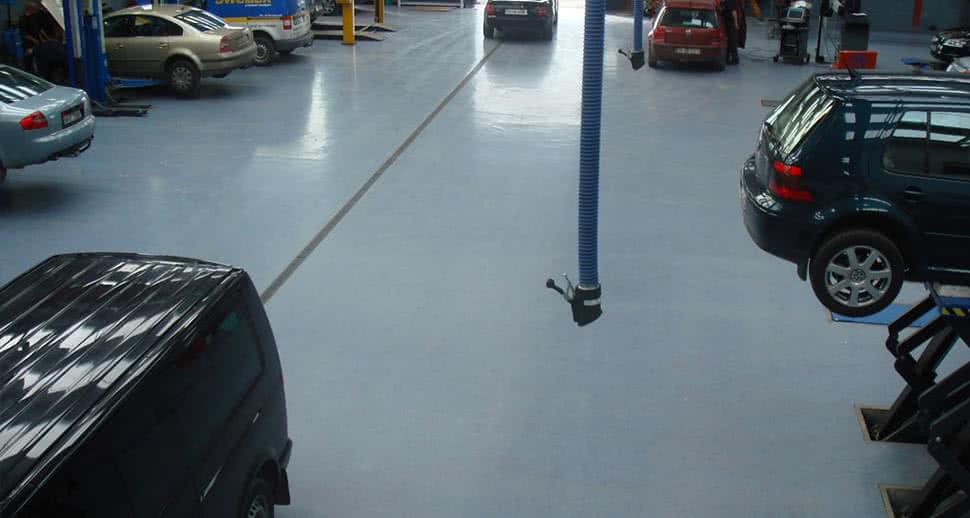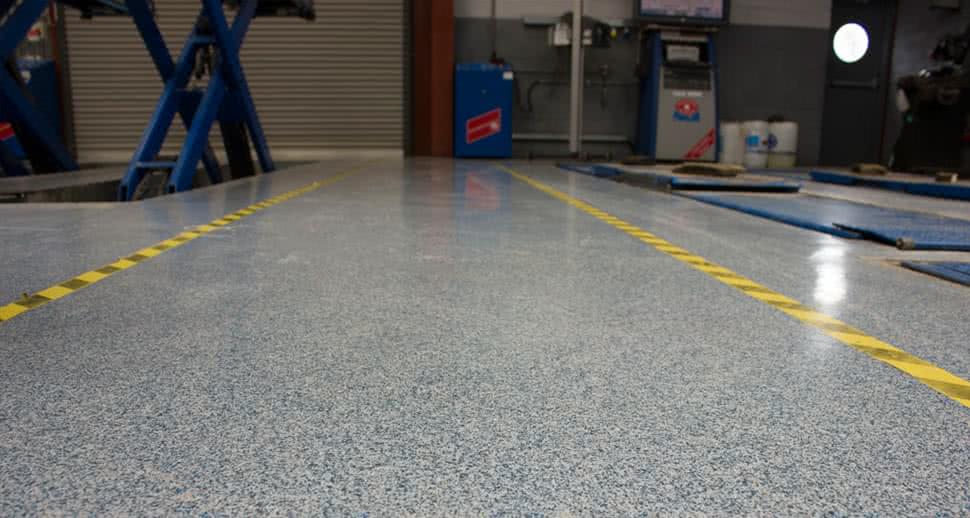 Long lasting flooring and lowest cost of ownership.
In the automotive industry, your floor will come into contact with a unique range of destructive and corrosive materials. While standard flooring will quickly degrade and show signs of wear and tear from substances like oil, petrol and grease, FloorTech's Trazcon® flooring systems are proven to be particularly resistant against automotive spillages.
Trazcon® flooring systems ensure chemical resistance and increased durability, boasting a lifetime of well over 10 years with the correct cleaning and maintenance schedule. This makes FloorTech's Trazcon® flooring systems the most cost-effecting flooring solution on the market. As the only PMMA resin flooring provider that can guarantee a rapid cure time of just one hour, FloorTech® makes certain that your business encounters as little downtime as possible.
With its superior strength, durability and longevity, it's no wonder that major automotive groups such as Audi, Volkswagen and Jaguar Land Rover have selected FloorTech® as their long-term flooring partner.
OUR AUTOMOTIVE CLIENTS
Blackwater Motors, Volkswagen
Audi
Kia Motors
Kevin O'Leary Motor Group
Bandon Motors
Top Car
Drive Motor Group
The floor has maintained its fantastic aesthetics and continues to perform extremely well.
FloorTech® has previously installed flooring at one of our premises and after 8 years their flooring system has maintained its fantastic aesthetics and continues to perform extremely well. We called Floortech® back to install our floors in another car dealership location as we trust the Floortech® team to do a great job.


Dennis Murphy, Blackwater Motors, Volkswagon
Request a Quote
Please provide as much detail as possible about your specific needs & a member of our UK team will be in touch.

We do not install domestic flooring.