THE UK NUMBER ONE CHOICE FOR TOUGH, HYGIENIC, ANTI-SLIP VETERINARY CLINIC FLOORING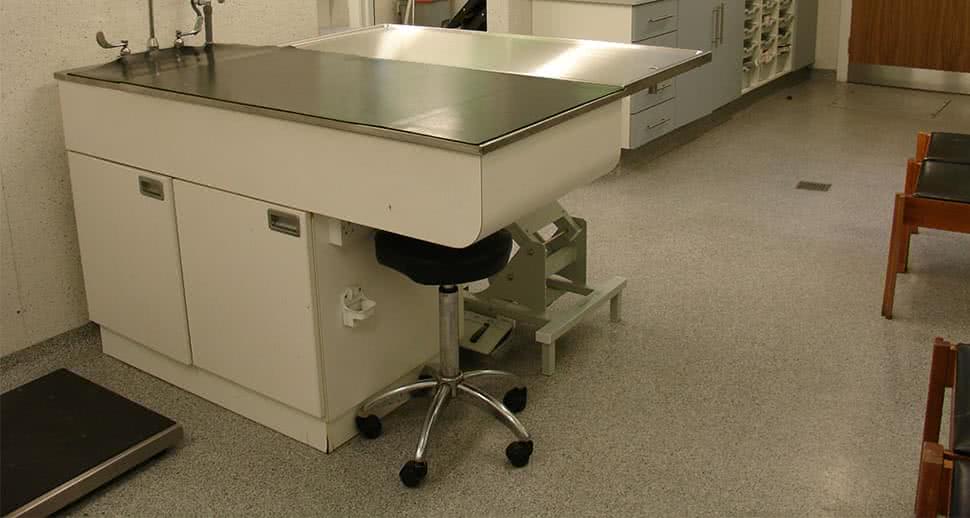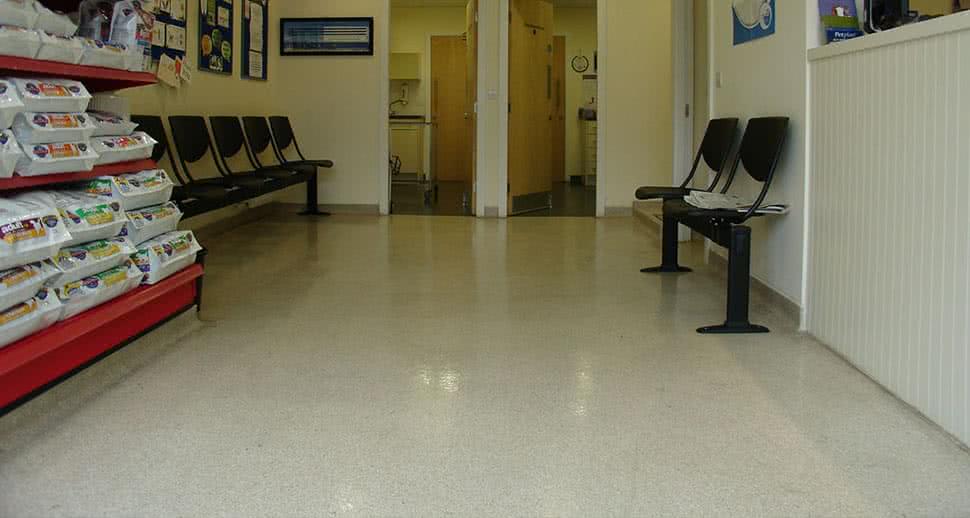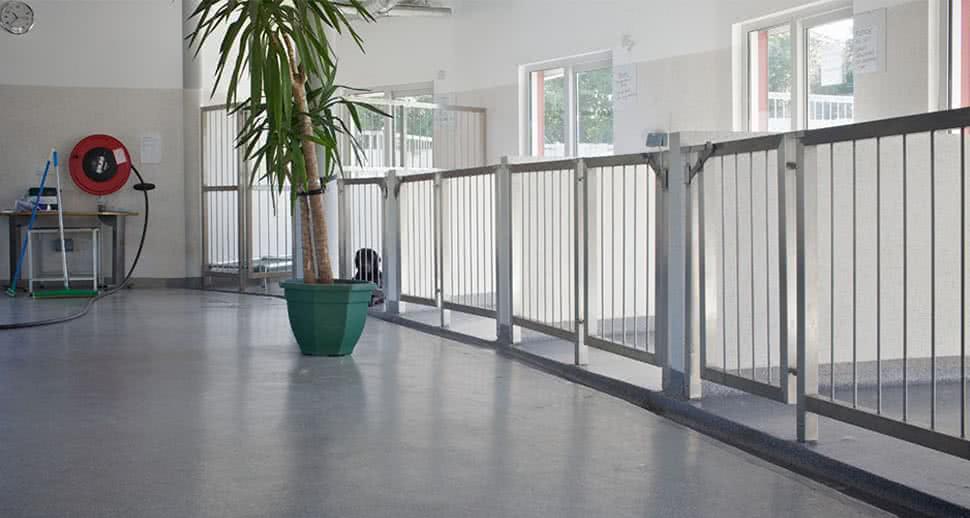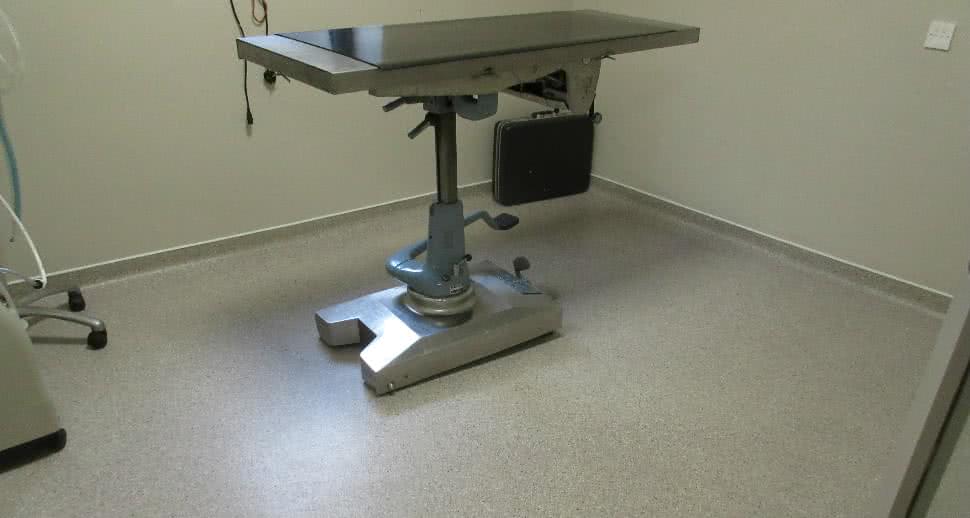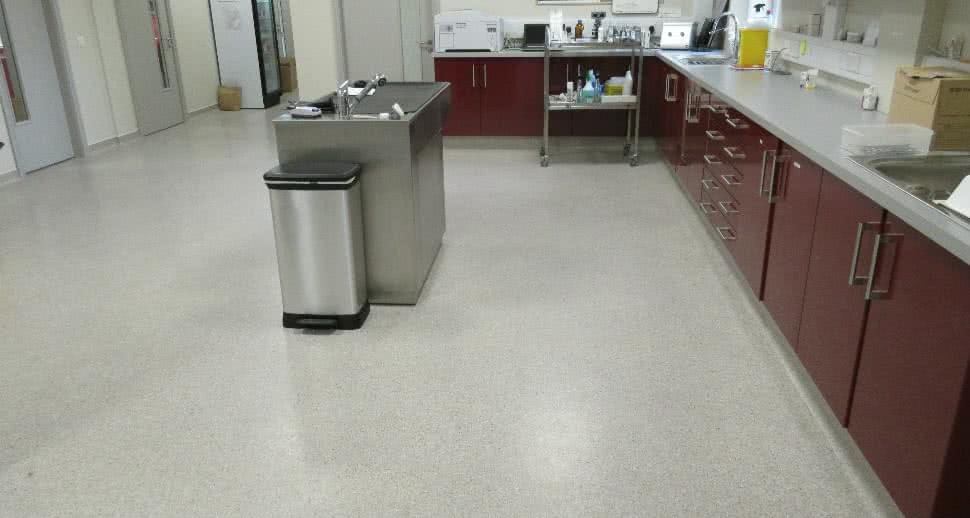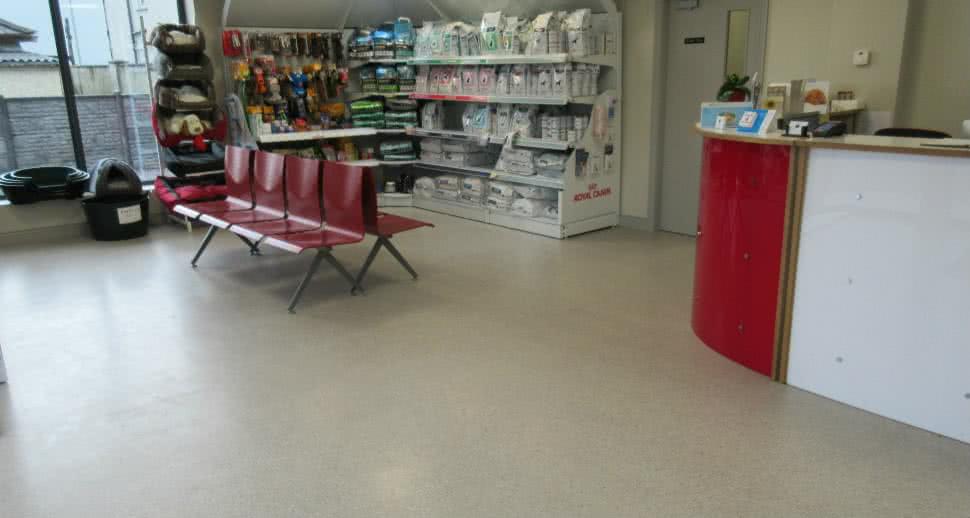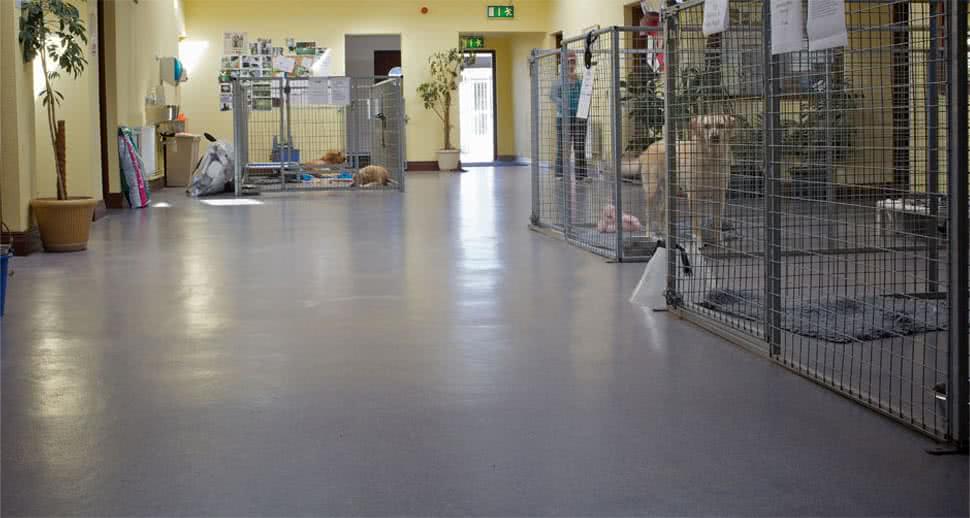 Tough, hygienic, anti-slip, low maintenance flooring for consultation rooms, surgeries and kennels.
SEALED, CLOSED-PORE SURFACE
FloorTech® is the flooring solution of choice for UK veterinary clinics and animal care organisations have already proved itself in Ireland with customers including UCD School of Veterinary Medicine and Irish Guide Dogs For The Blind.
UK veterinary clinics demand a flooring solution that guarantees a tough, anti-slip surface, a seamless, closed-pore seal, and 100% resistance to blood, urine, wound antiseptics and cleaning chemicals. FloorTech veterinary clinic resin flooring system delivers all these and can be ready to be used and fully cured in just 1 hour with expert installation.
FloorTech's® Trazcon® RS Floor & Wall Systems are PMMA resin-rich systems and are suitable for use in a number of areas in your UK practice including treatment and consulting rooms, kennels, operating theatres, recovery rooms, catteries, grooming areas, x-ray rooms, receptions, canteens, changing areas and bathrooms.
You can combine floor and wall systems to give a seamless transition where the wall and floor meet, giving bacteria no place to hide.
Our Veterinary clients
Kilkenny Animal Welfare
Irish Guide Dogs For The Blind
UCD School of Veterinary Medicine
Gilabbey Veterinary Hospital
Knockgriffin Veterinary Clinic
Limerick Animal Welfare