TOUGH, ROBUST, LONG-LASTING, ANTI-SKID COVER FOR THE HIGHEST STANDARDS IN CLEANLINESS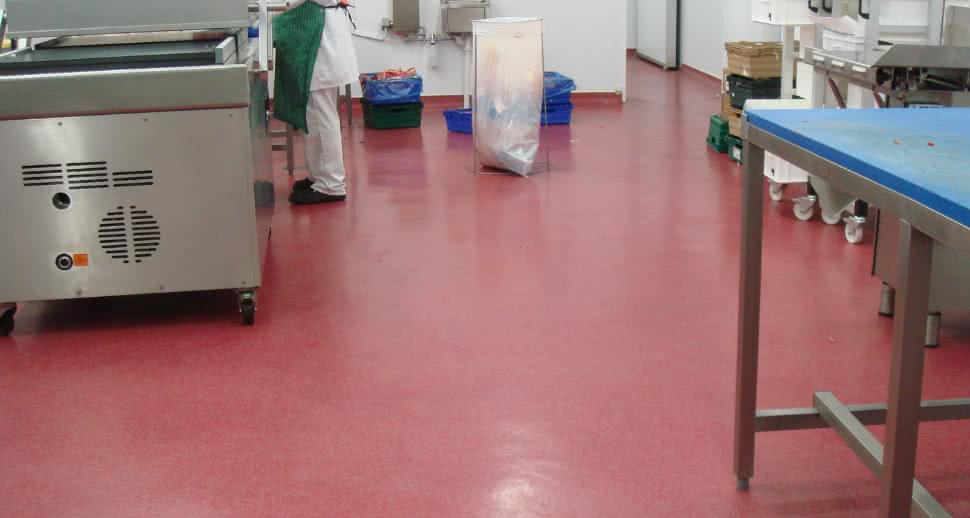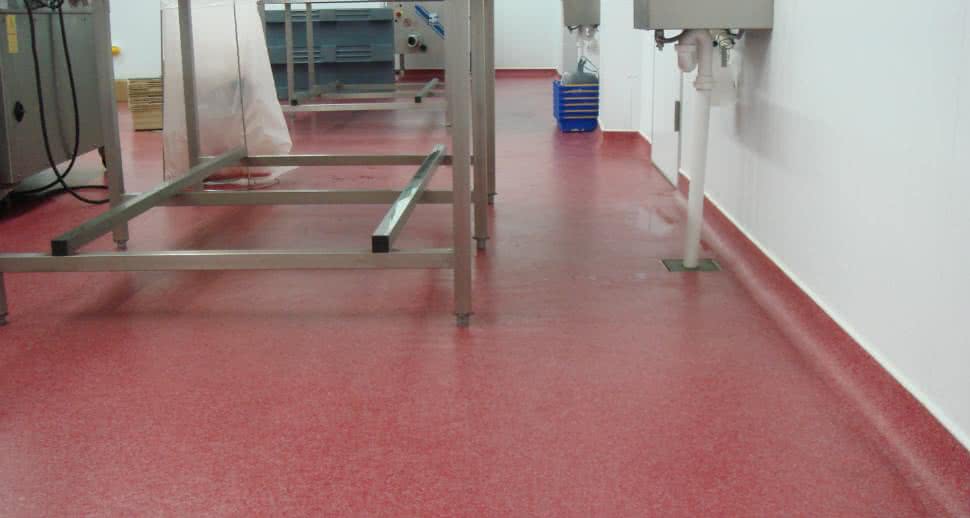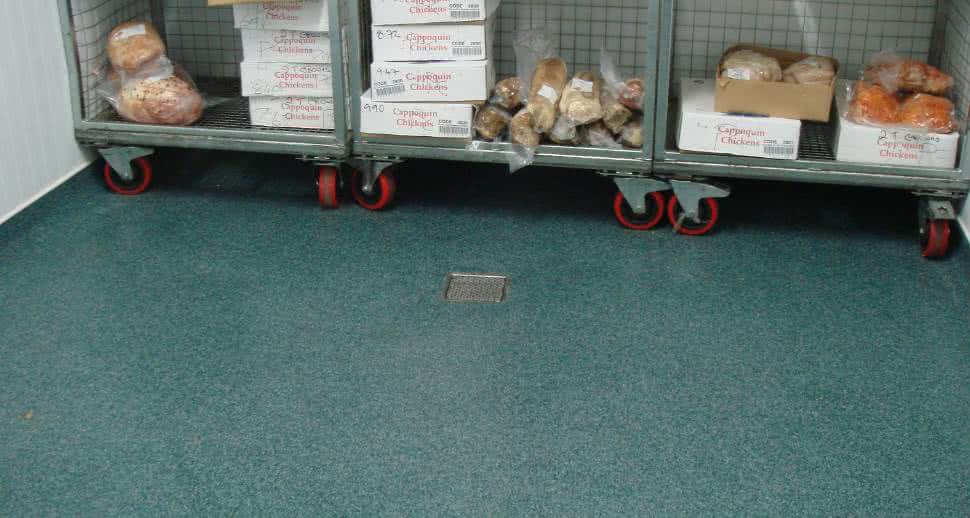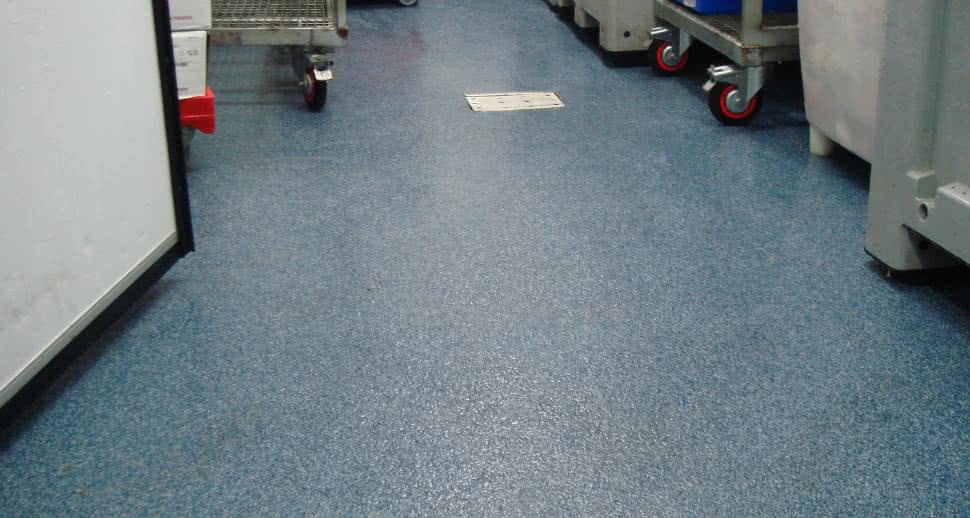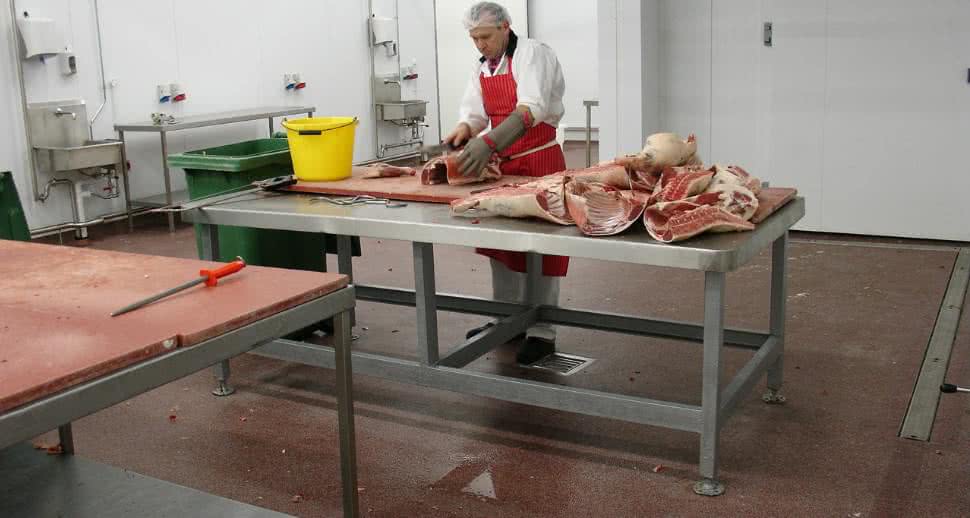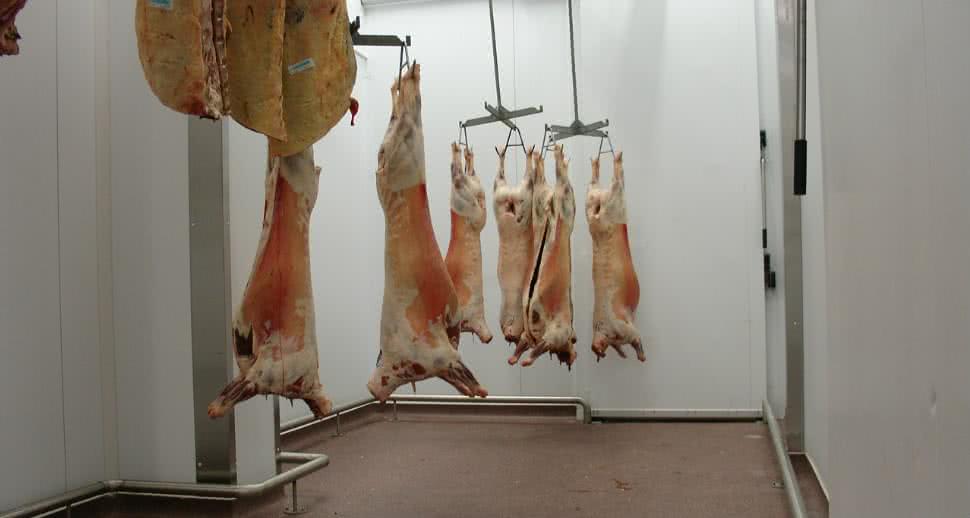 Meets the rigorous health, safety and hygiene demands of meat production facilities such as the busy abattoir, cold store and boning hall.
WE SPECIALISE IN THE FLOORING SOLUTION OF CHOICE FOR THE UK MEAT PROCESSING INDUSTRY
UK industry leaders are discovering the outstanding hygiene and safety qualities of FloorTech®. The innovative resin flooring solution has long been the go-to option in the UK, with established meat processors such as Hilton Foods trusting FloorTech for its hygienic properties, anti-skid protection and unbeatable one-hour cure time.
FloorTech® have a thorough understanding of the unique challenges faced by the UK meat production industry, from health & safety compliance to the rigorous demands of meeting UK hygiene standards. Our solution meets the inherent dangers and corrosion risk of blood, fats, oils and salts head on.
Trazcon® Decór System 3 is more than a match for the relentless wear and tear caused by heavy footfall, pallet truck traffic, and continual power-hosing and scrubbing. This abrasive-resistant system reduces the risk of slips, trips and falls. The profiled finish has high anti-skid properties and certified slip ratings in accordance with BS 7976-2:2002.
Harsh environments are a standard feature of the UK meat processing industry. Our solution consistently performs in slaughterhouses, abattoirs, cutting facilities, boning halls and packing plants.
Our clients include:
Hilton Food Group
Cranswick
Dew Valley Foods
Liffey Meats
Karro Food Group
Drover Foods
Dawn Meats
Foyle Food Group
Hodgins Sausages
Ashbourne Meats
Moy Park
Kepak Meats
DB Foods
Request a Quote
Please provide as much detail as possible about your specific needs & a member of our UK team will be in touch.

We do not install domestic flooring.