CLEAN, SAFE FLOORING FOR UK COMMERCIAL KITCHENS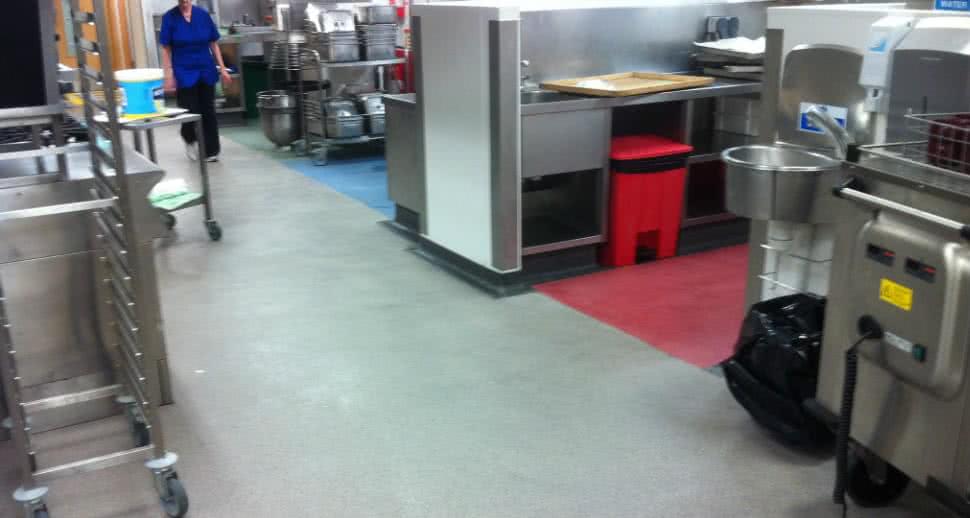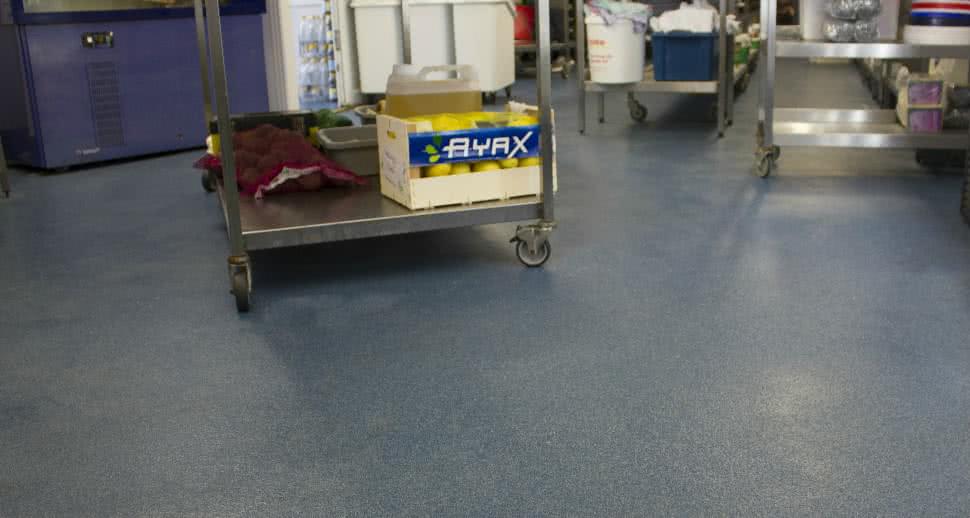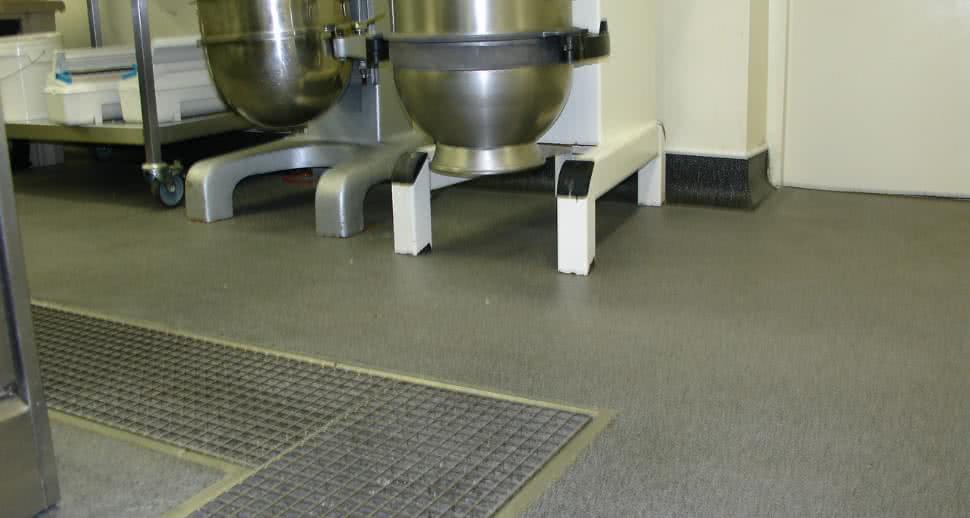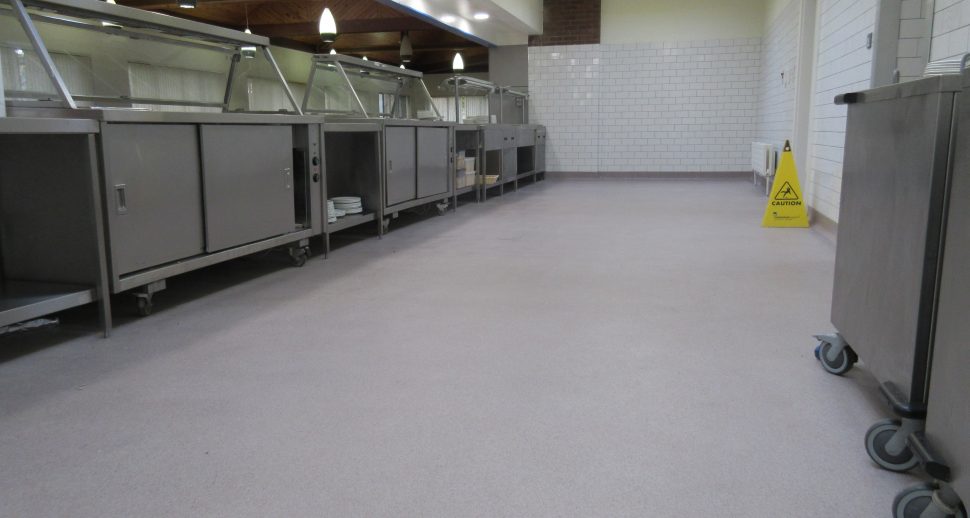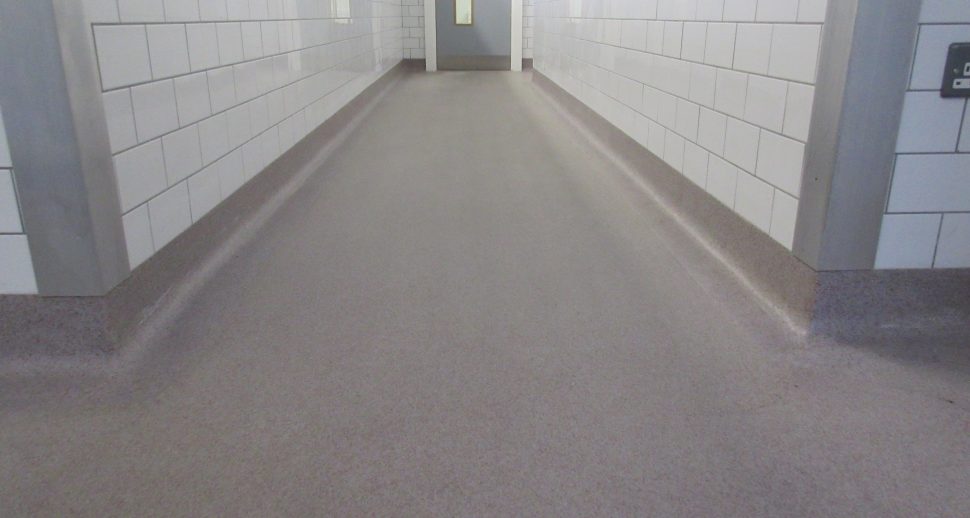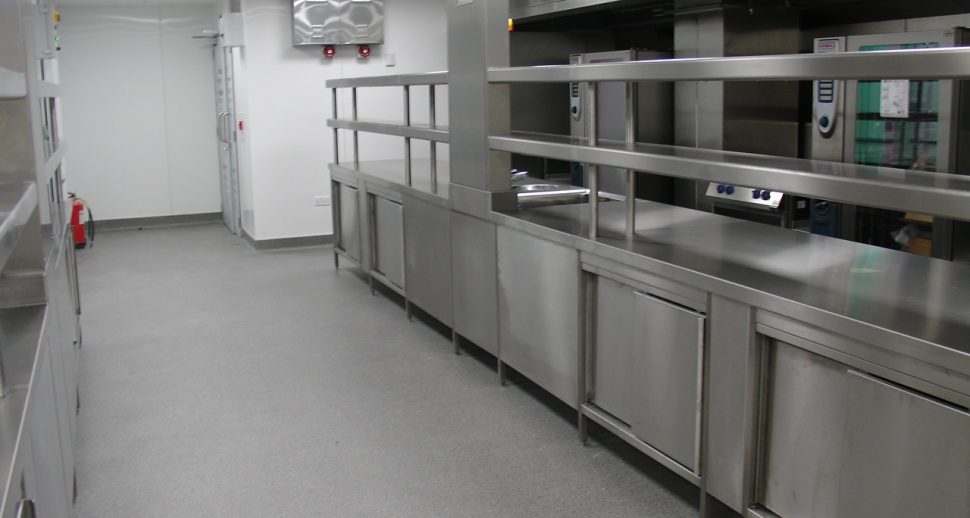 Gives a safe, clean, purpose-built solution for food preparation and commercial kitchen flooring.
THE FLOOR THAT KEEPS YOUR STAFF SAFE
FloorTech® has long provided the flooring solution for clients including The Conrad Hotel, The Merrion Hotel and The Johnstown Estate.
That's because resin flooring provides a safe, hygienic barrier against the spillages commonly found on commercial kitchen flooring, including fats, oils, grease, detergents and acids. It also gives a durable, anti-slip surface to handle heavy footfall in an extremely hazardous environment.
FloorTech® commercial kitchen flooring is the safest solution in the market you can offer your staff. Trazcon® has certified slip ratings as well as ample upgrade potential for future modifications e.g. increase anti-skid, change colour scheme etc.
Trazcon® Decór is primarily used in a commercial kitchen and food prep areas, mixing baking & rooms, chill rooms, ingredient stores, connecting corridors, gowning rooms and washrooms, thereby creating a safe and fit for purpose working environment.
Our clients include:
The Europe Hotel & Resort
Rochestown Park Hotel
The Malton
Louis Fitzgerald
The Conrad
The Kingsley Hotel
Trump International (Doonbeg)
Midleton Park Hotel
Parknasilla Resort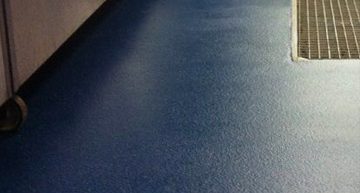 Sector: Commercial Kitchens / Hotels
The Conrad Hotel
A hygienic flooring solution to ensure top health and safety standards for hotel kitchen
Hygienic, easily refurbished and safe anti- skid flooring solution for one of Dublin city's most prestigious hotels.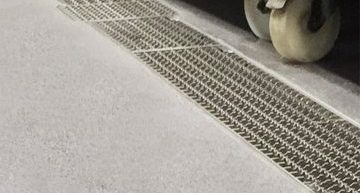 Sector: Commercial Kitchens / Hotels
The Johnstown Estate
Sustainable long-term flooring
solution for Hotel Kitchen
Clean, hygienic, and safe anti-skid flooring solution for Georgian period hotel & spa.
Request a Quote
Please provide as much detail as possible about your specific needs & a member of our UK team will be in touch.

We do not install domestic flooring.