SUPER DURABLE, PIN-HOLE FREE AND LONG-LASTING COMMERCIAL FLOORING
Trazcon® RS is the UK's most durable commercial flooring solution on the market, specifically engineered to deliver a rich, bright, long-lasting finish. Our resin flooring solution gives you complete freedom to implement your own designs, with endless options in colours, design, graphics and patterns.
Trazcon® RS floors are tough, durable, safe, hygienic, attractive, seamless and easy to clean. For commercial floors that have to support high traffic volumes without compromise on visual appeal, there's no better solution.
Our patented resin flooring formula is 100% pin-hole free and the most hygienic flooring available on the market. It exceeds all UK and EU health and safety standards such as HACCP, BRC, HSA and FSAI.
Anti-skid finish can also be added to provide extra safety for your employees and customers. Our commercial flooring finish has the highest standard in anti-slip safety and certified in accordance with UK and European regulations including BS 7976-2:2002.
We are well-known for our fast flooring installation and 1 hour cure time, meaning you can get back to business in the fastest possible time with minimum downtime.
Trazcon® RS commercial resin flooring systems properties
Highly reflective, attractive and improves ergonomics.
Hygienic, pinhole-free commercial resin flooring surface for easy cleaning.
Fast installation and 1-hour cure time. Less downtime for your business.
Exceeds all health and safety standards such as HACCP, BRC, HSA and FSAI.
Anti-slip can be added for extra protection.
Abrasion, chemical & UV resistant.
Easy to clean and maintain.
Longest-lasting flooring solution on the market.
Super easy and quick to refurbish.
Our Trazcon® RS resin flooring is perfect for:
Retail Outlets & Shopping Centres
Hardware/DIY/Garden Centres
Veterinary Clinics & Kennels
Bars & Nightclubs
Restaurants & Canteens
Sport & Leisure Facilities
Schools & Colleges
Hair salons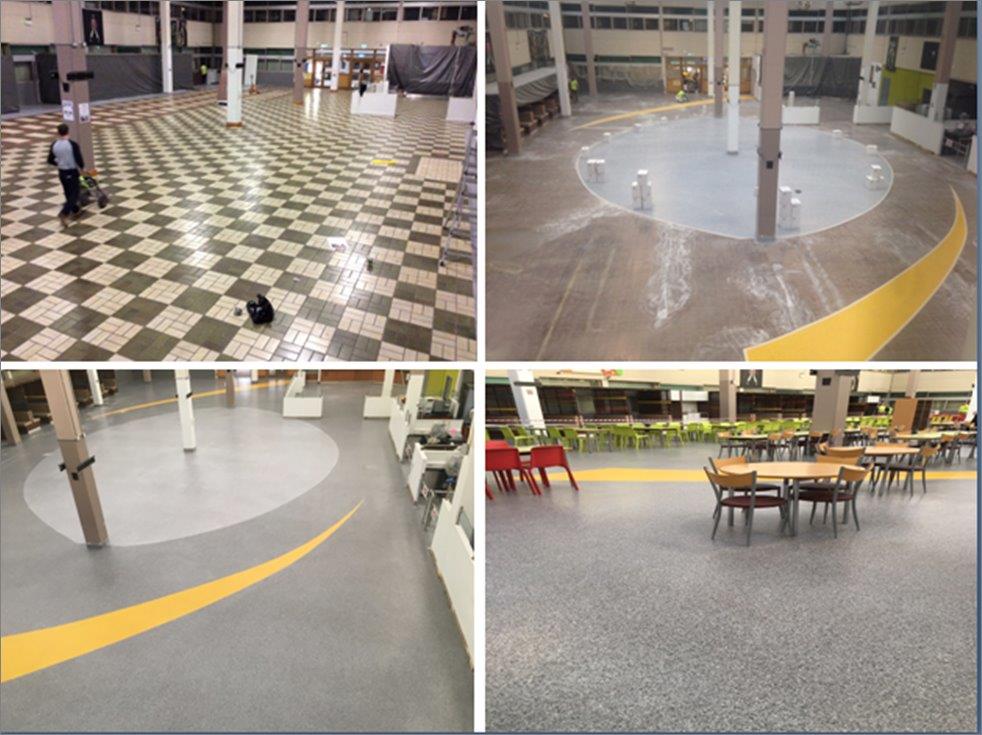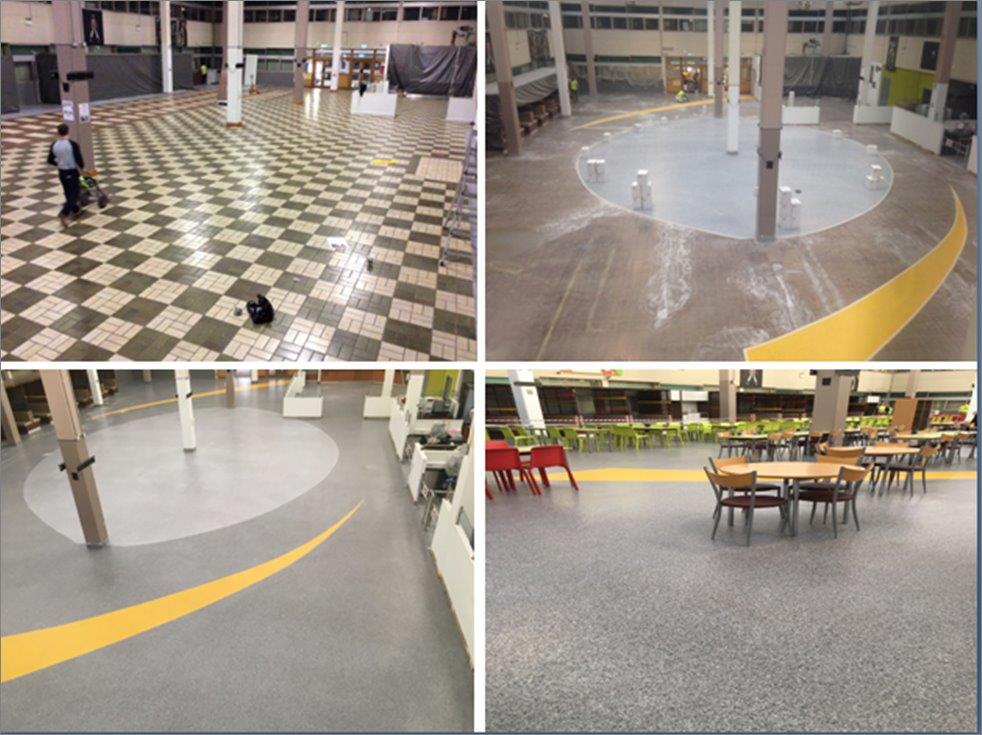 If you would like to discuss your flooring requirements please click the Request a Quote button below and fill in the short form. One of our resin flooring experts will then be in touch to offer advice and a free quote.
Request a Quote
Please provide as much detail as possible about your specific needs & a member of our UK team will be in touch.

We do not install domestic flooring.