Cranswick Continental Foods
Seamless, Hygienic and Easy to
Clean Coved Resin Flooring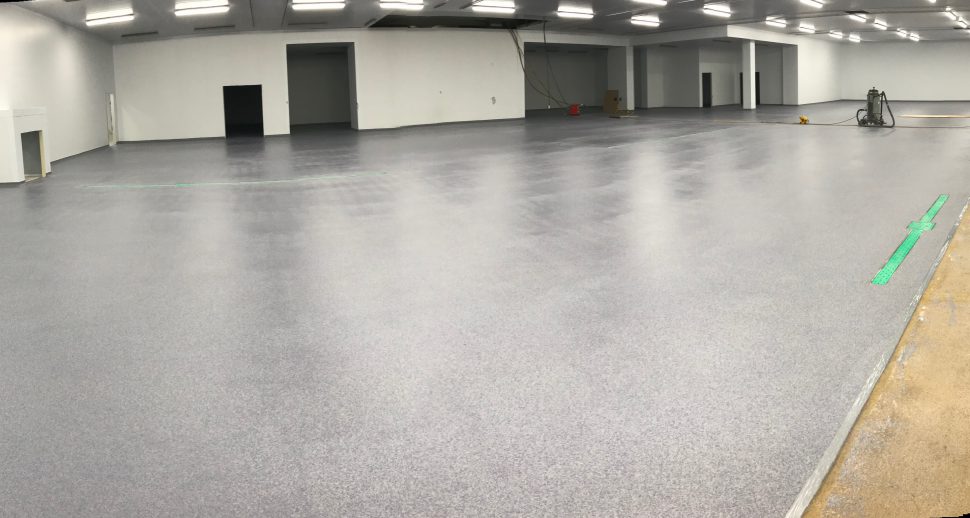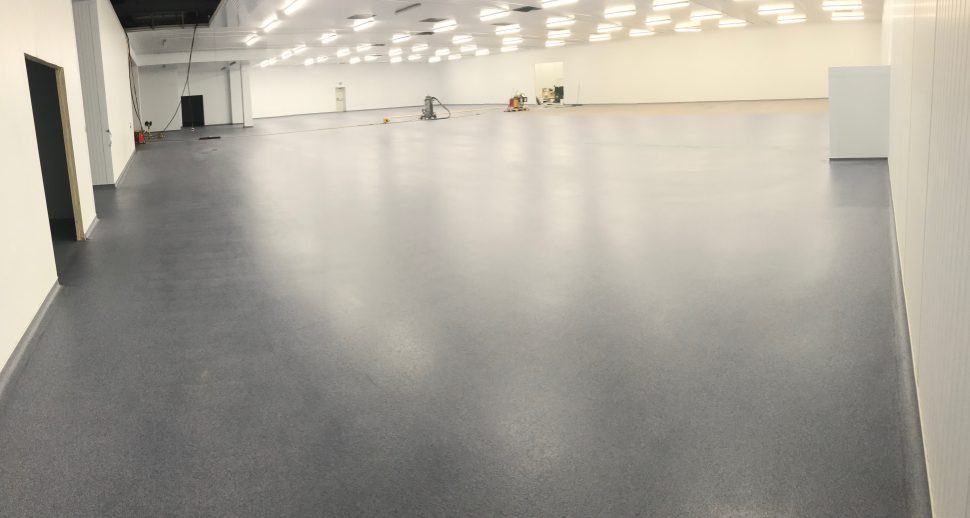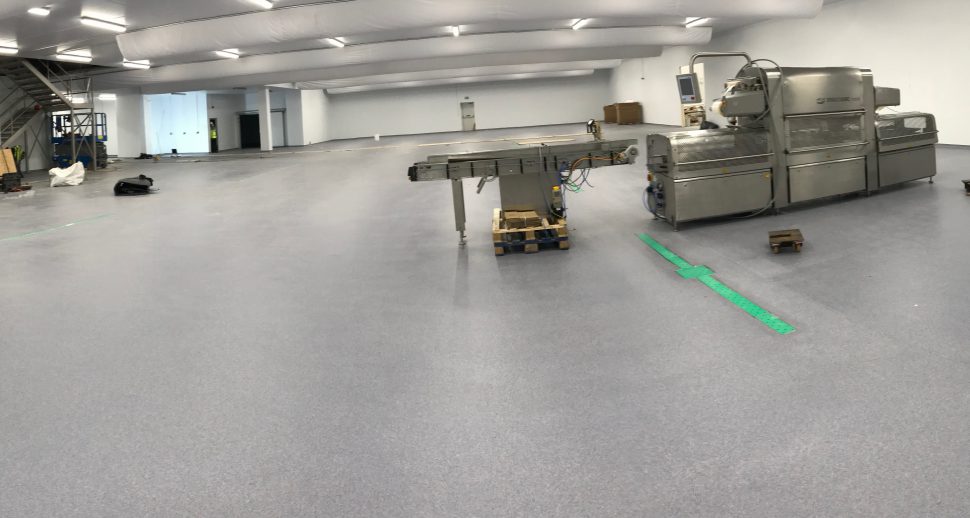 Client:
Cranswick Continental Foods
Project Locations:
Manchester, UK
One of the UK's leading food producers required a sterile clean, seamless flooring system.
A hygienic and a seamless coved flooring were of utmost importance for Cranswick's brand new production warehouse in Manchester.
FloorTech® are very familiar with the challenge's food producers face such as health and safety, and strict requirements to meet hygiene standards.
Extreme flooring durability was also critical to withstand the heavy footfall, equipment, moving of pallets and power washing.
Following discussions with Cranswick, and on visiting the new facility, FloorTech® determined that the best flooring solution would be the Trazcon® Décor System 3 and Trazcon® Cove, for the following reasons:
Hygienic and Seamless Coved Finish: Trazcon's ® closed pore structure and continuous coved surface between the floor and walls ensures that no bacteria or dirt harbours within the flooring and makes it easy-to-clean.
Exceeds Strict Food Hygiene Standards: Including HACCP, BRC, HSA and FSAI.
Extreme Durability and Abrasive-Resistant: The Trazcon® Décor is the most durable and long-lasting resin flooring available, guaranteed to perform in harsh environments.
Anti-Skid Properties: The Trazcon® finish has high anti-skid properties and certified slip ratings in accordance with BS 7976-2:2002 regulations.
Ease of Repairs: The flooring is built to last up to 20 years without repairs, making it the lowest cost-of-ownership flooring available. When refurbishments are required, we simply sand the top layer of the flooring and repour the resin with a quick cure time of 1 hour.
Once FloorTech® had prepared the surface, we installed over 3000m2 of our completely seamless Trazcon Décor System 3 and 600m2 Trazcon Cove. The installation process took 4 weeks and the flooring cured in just 1 hour, the fastest cure time in the resin flooring market.
Cranwick's state-of-the-art new meat facility in Manchester now boasts an impenetrable, hygienic, durable flooring system that will continue to perform exceptionally year after year. The additional coving on the flooring makes the floor extremely hygienic and sterile. A brilliant reflective finish makes the floor aesthetically pleasing.
Excellent job, quickly and professionally, in a challenging environment
Alan and his team did an excellent job, quickly and professionally, in a challenging environment. They maintained a high level of workmanship and working standards throughout, and the end result is one of the best floors I have seen anywhere. I look forward to using FloorTech® and their flooring systems in the future.

Chris Perry – Project Director IFS Ltd – www.internationalfoodsystems.com
Request a Quote
Please provide as much detail as possible about your specific needs & a member of our UK team will be in touch.

We do not install domestic flooring.