CLEAN, EASY-TO-MAINTAIN BAKERY FLOORING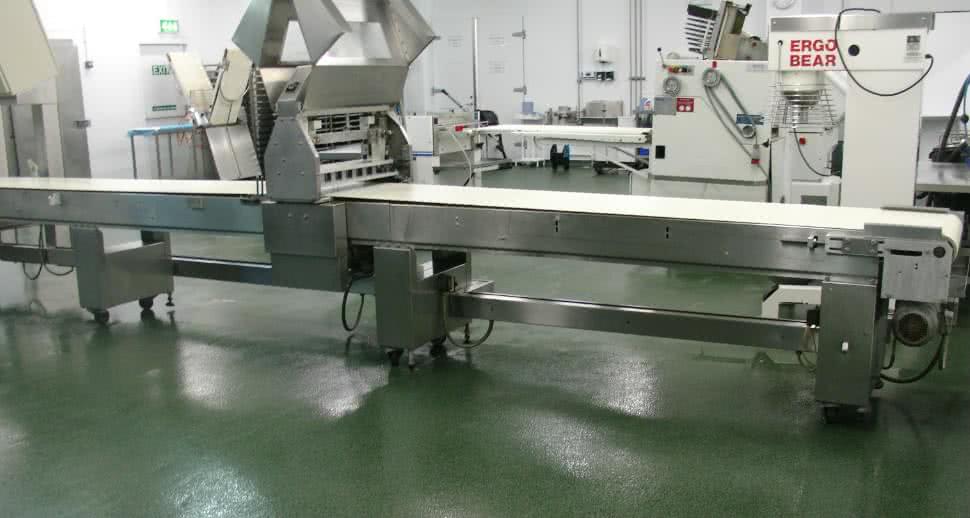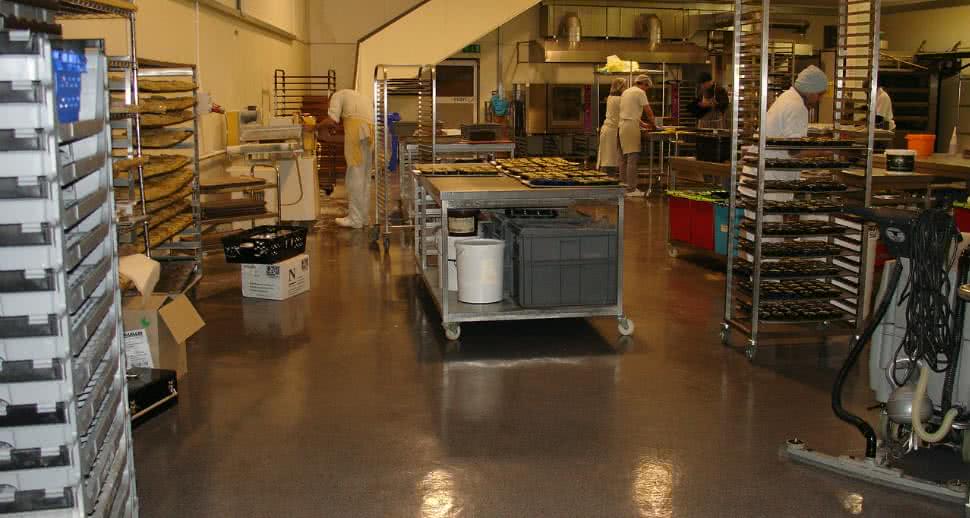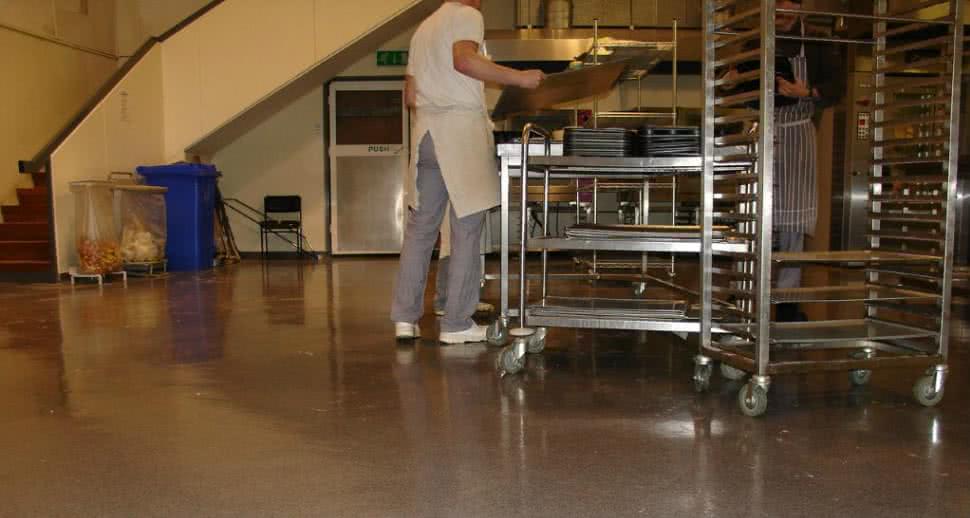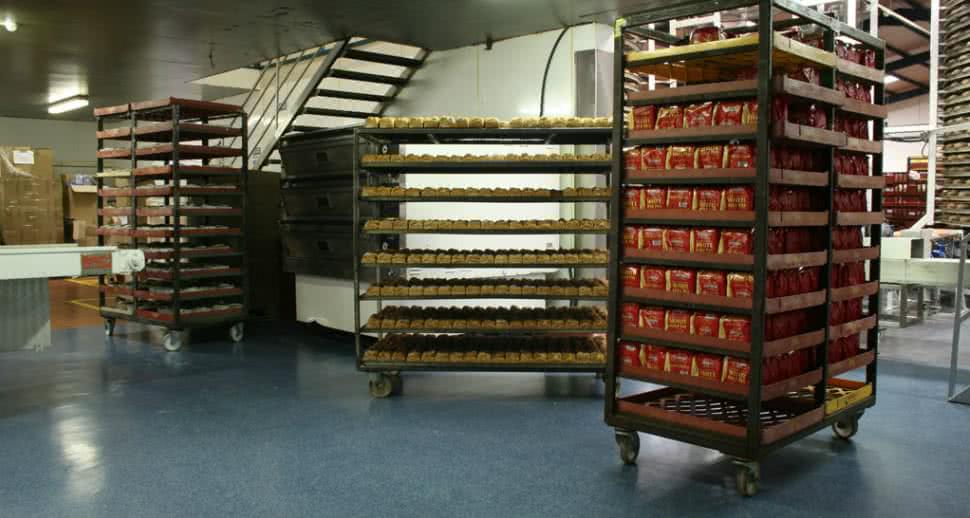 Easy-to-maintain, anti-skid, safe and clean bakery flooring solutions for food production, preparation, mixing and packing.
THE MOST HYGIENIC FLOORING SOLUTION IN THE UK BAKERY SECTOR
FloorTech® is the signature bakery flooring solution for market-leaders, having established a strong customer base, including Burtons Biscuits and Linwoods.
Trazcon® stands out as the number one bakery flooring solution because of its advanced hygienic properties and resistance to chemicals commonly found in the UK food industry.
It keeps out ingredients present in the production environment, such as fats, oils, flour and sugar. The unique Trazcon® anti-skid system reduces the risk of slips, with certified slip ratings in accordance with BS7976-2:2002.
FloorTech's® Trazcon® PMMA Resin Flooring Systems are suitable for use in a number of areas in your food processing facility including chill rooms, cooling area, mixing stations, packing areas, production line and baking areas.
Our clients from the bakery sector include:
O'Hara's of Foxford
Glanmore Foods
Pat the Baker
Linwoods
Fine Lady Bakery
Burtons Biscuits
We have been using FloorTech® for 20 years.
"We have been using FloorTech® for 20 years. They provide an excellent service. We find them efficient and constantly provide a high quality finish to jobs they carry out. We at O'Hara's would have no hesitation in recommending them."
Pat O'Hara
Industry Article
The Preferred Flooring Solution for UK Retailers
Due to its durability, cleanability, safety and cost, FloorTech® has established itself in the UK and Ireland as the leading flooring solution for the retail sector. And it's not just retailers - industries from veterinary clinics to the hospitality sector are ripping up the tiles and vinyl from yesteryear and replacing them with...
Read More
Request a Quote
Please provide as much detail as possible about your specific needs & a member of our UK team will be in touch.

We do not install domestic flooring.