TOUGH, TRIED AND TESTED CAR PARK FLOORING
Top Deck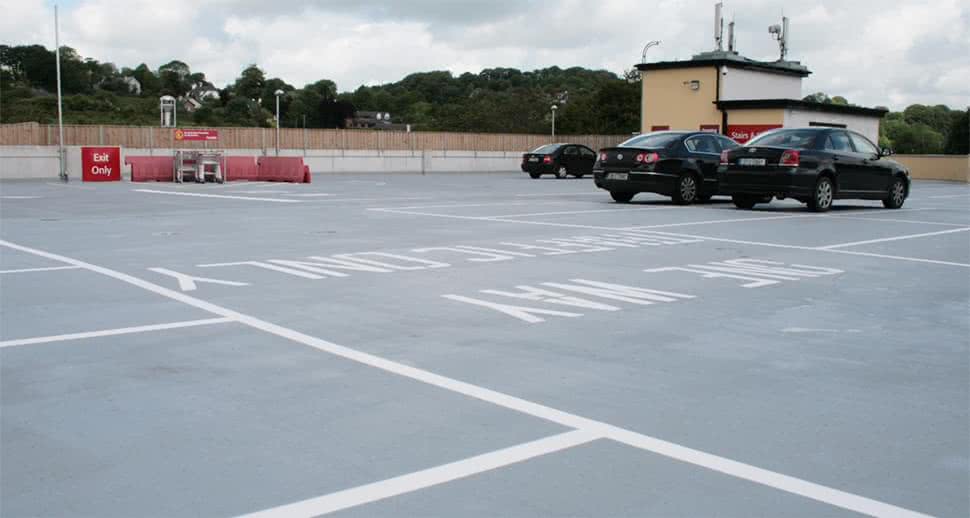 Our FloorTech® solution is specifically developed to deal with the thermal stresses experienced outdoors and the toughest weather conditions in the UK. It has a high UV resistance and can be installed in just 1 hour thanks to its quick cure time.
That makes it ideal for car park flooring in areas of moderate to high mechanical stresses, where it can last well in excess of 10 years and more when a proper maintenance programme is implemented. Our resin flooring system incorporates a water-proof membrane, slip-resistant coating, and mirrors the contours of the existing substrate ensuring a smooth finish.
Download Technical Data Sheet
Intermediate Deck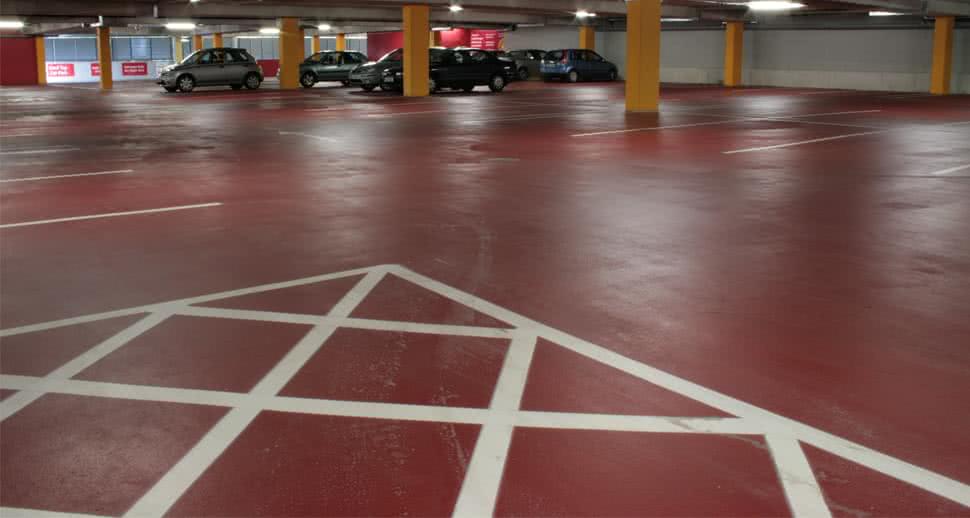 Our PMMA concrete coating system is tried and tested for indoor use in the UK. This durable solution has been proven in moderate to high mechanical stress locations and incorporates high UV resistance for a lasting finish. It is also slip resistant.
Demarcation and walkways can be easily installed in high visibility colours. UK building regulation requires a minimum 30-point differential in the Light Reflectance Values (LRV) of the colours. Easy application and a quick curing time of just 1-hour ensures minimal downtime.
Request a Quote
Please provide as much detail as possible about your specific needs & a member of our UK team will be in touch.

We do not install domestic flooring.