Which flooring is right for your veterinary surgery?
For years, UK veterinary practices could make do with vinyl and tile flooring, but more demanding conditions require a more innovative solution. Durability and hygiene are top priorities to respond to the growing risk of infectious disease, floor failure and the changing chemical makeup of cleaning products. As a result, UK surgeries are shifting towards more advanced solutions with greater performance benefits. Our guide helps you pick the most effective flooring solution for your veterinary practice.  
1. Meeting Hygiene Standards 
The spread of infectious diseases is as big a challenge in an environment that involves animals as it is in a hospital. Key to containing and limiting the spread of bacteria is a veterinary floor that creates a seamless barrier. Eliminating the cracks and gaps in the floor surface or edges gives bacteria and disease nowhere to hide, and make the surface easier to clean.  
Cracks and crevices
Vinyl flooring inevitably suffers from welded joints that crack and disintegrate easily. These become difficult to clean, and soon nurture a moist, humid environment that bacteria thrive in. These bacteria may be invisible to the eye, but will often release a telltale (and unpleasant) odour that patients, owners and even animals will detect.  
Hard-surface ceramic floors go some way to resolving this issue, in that they are more resistant to dust, dirt, stains and allergen build up, and can be cleaned easily with a mop or sponge. Their weakness, however, is in the grout between the tiles. This grout gradually discolours or disintegrates, and can trap dirt and germs in the ridges.
Sealed with Trazcon® PMMA Resin Flooring
FloorTech® are proud to be leading the way with its innovative PMMA floor and wall system called Trazcon®. Certified to the highest standards for hygiene (EN1186) and slip resistance (BS7976-2:2002), Trazcon® has a seamless, closed pore, monolithic surface, meaning there is nowhere for bacteria to hide, making them 98% cleaner than standard PU floors. Veterinary surgeries that install a FloorTech resin flooring and wall system can perform wash-downs from ceiling to floor, ensuring animal control areas can maintain a bacteria-free and odour-free environment. 

The cost of maintenance
Even veterinary surgeries accumulate high foot traffic over time and suffer exposure to hazardous chemicals on a regular basis. This requires a floor surface that is easy and cost-effective to maintain.  
Tiles and vinyl are fragile
With exposure to traffic, cleaning chemicals and human activity, both tiles and vinyl will crack, chip and fall apart. Spot fixes may be a stop-gap remedy, but there will come a time when a whole floor upgrade or replacement is necessary, with the associated costs and delays. If the floor is PU concrete or epoxy-resin, spot fixes may not even be an option, and typically a complete replacement will be necessary.  
Full lifecycle flooring with Trazcon®
Trazcon®, Floortech's PMMA based flooring systems offer a much greater level of durability and longevity for veterinary clinics. Because of a unique interlayer chemical bond, FloorTech's Trazcon® floors can be repaired or even upgraded without the need to remove the existing floor, dramatically increasing the longevity of your floor.  
Trazcon® PMMA resin flooring is designed to last the lifetime of the structure, pending correct care and maintenance. Moreover, it offers the quickest installation time of any resin flooring and has a rapid cure time of just one hour for PMMA resin. That allows veterinary clinics to install flooring overnight and be ready for business the next day without the need to cancel appointments or interrupt business.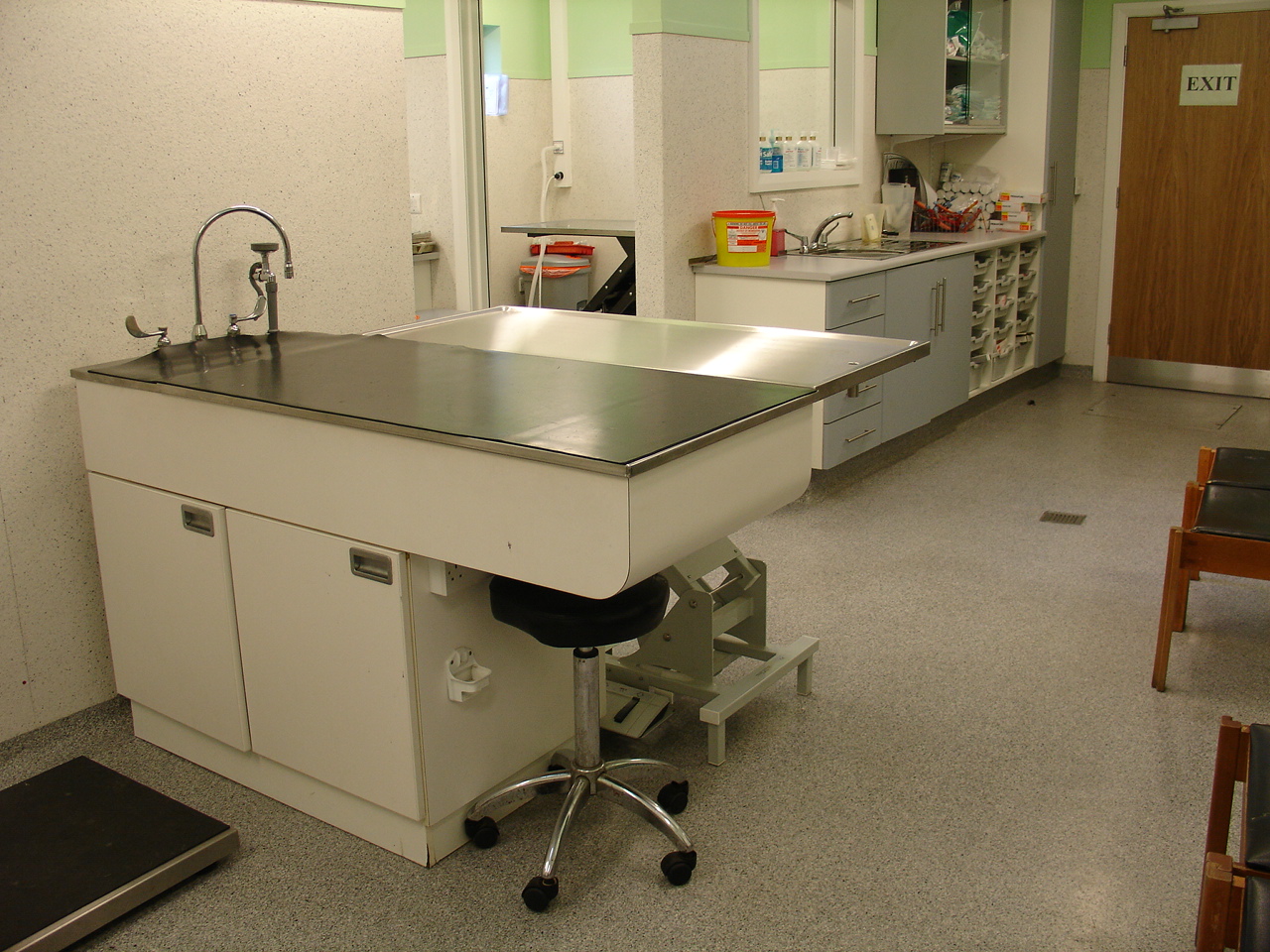 How long does resin flooring last?
Veterinary practices are built on the solid foundation of a tough, reliable floor that meets UK Health and Safety requirements and give a clean, safe and aesthetically pleasing surface to operate on. Many flooring options can meet this requirement initially, but only resin flooring does it until the end.  
Wear and tear
Hazardous chemicals, whether through splashes or regular cleaning regime, will quickly damage and deteriorate vinyl floor finishes, while grout eventually discolours and accumulates mould or dirt. For their part, epoxy floors are tough but offer little resistance to UV exposure over time, and will slowly discolour. PU concrete flooring is a match for impact, abrasion and most chemicals, but it's a formidable opponent to repairs too. Typically, PU flooring needs to be replaced entirely when its condition is compromised.  
Trazcon® PMMA Resin Flooring lasts longer
The Trazcon® RS system gives a self-levelling decorative floor screed with high aesthetic properties. This makes it ideal for veterinary surgery. The PMMA hardens to form a completely seamless surface that is incredibly strong and can withstand foot traffic without lifting, cracking, fading or wearing. Trazcon® offers temperature resistance up to 60 degrees Celsius of continual heat or up to 80 degrees Celsius for short irregular periods e.g. wash-downs. Plus, it provides chemical resistance from the majority of cleaning agents and even solvents and acids, making it an ideal solution for installation veterinary environments. Trazcon® can be mixed to any colour finished in a range of decorative styles, patterns, flakes and even bespoke graphics. What's more, the material allows for high light transmission and can increase light reflectivity by up to 30%, enhancing the experience for customers and staff alike.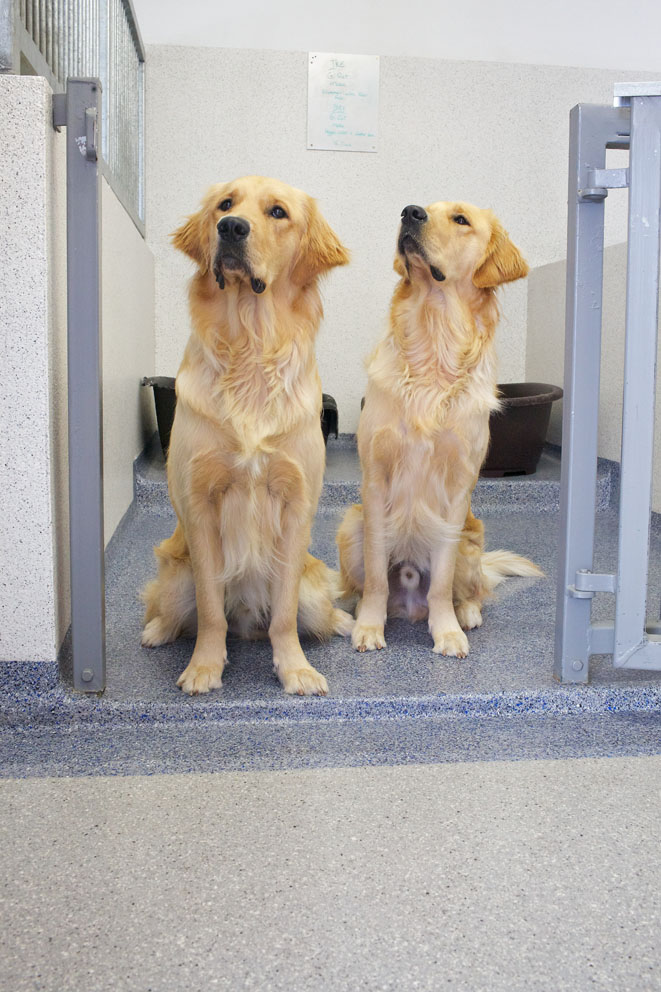 Why veterinarians are choosing Trazcon®
Trazcon®, Floortech's PMMA based flooring system is a modern flooring solution for the modern demands of a veterinary practice. Hygienic easily maintained and extremely durable, its strong, long-lasting surface is impermeable to germs and the surface can be tailored depending on the specific needs and usage of each area. These are all reasons why Trazcon® is fast becoming the number 1 choice for veterinary clinics across the UK. As well as offering immediate, tangible benefits like dramatically faster installation times and a longer work lifespan, Trazcon® offers a lower total cost of ownership. 
We are here to help
To speak to someone about your own specific flooring requirements, simply contact FloorTech® today and one of our team of experts will be happy to help. In the meantime, why not download the technical brochures for the Trazcon® flooring system here. 
Request a Quote
Please provide as much detail as possible about your specific needs & a member of our UK team will be in touch.

We do not install domestic flooring.